Streamlining the Procurement Process
MASEC's Digital P2Pay provides end-to-end process of procurement with a fully integrated digital platform.
Through the web and mobile platform, your procurement team can automate most of the routine activities, digitally process purchase orders, vendor invoices and payment via automated workflows.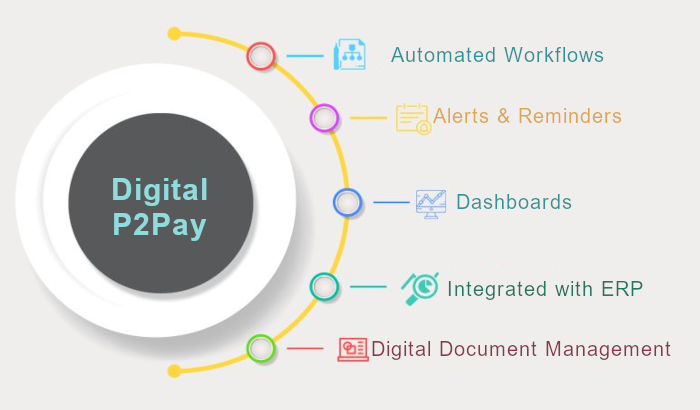 Simple . Automated . Digital
P2Pay Digital is vendor management simplified. It helps organizations streamline the vendor management process from Purchase Orders to Internal approvals to Invoicing and approval to process payment all in the comfort of a web and/or mobile platform. The workflows are fully integrated with the backend ERP minimizing human intervention and avooding tedious manual backend ERP transaction.
Why choose P2Pay Digital?
P2Pay Digital comes as a fully customized solution tailored just for your organization. Talk to our team to know more about how this solution can simplify your vendor management and procurement cycle.

Contact our Team